Blog Archives
I won't do it again!
I have been biting my nails/chewing the skin around my nails for as long as I can remember. I have most likely caused the occassional infection that has turned my finger (usually the middle lol) green, painful and puss-filled. I also currently have  a "cut" on my thumb that was caused by skin biting that does hurt. I bite or chew mostly when I'm bored or when my hands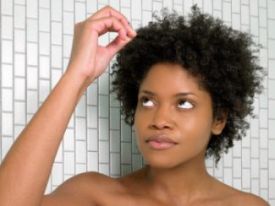 have nothing to do. I seem to have this need to touch my face and have something in my mouth. I have never caused what I consider to be serious damage to my fingers but I'm sure others would disagree.
My sister sent me an article today that says nail biting and hair pulling could become forms of OCD. We are talking to the extent of having bald spots and causing fingers to bleed but since this is psychiatry I do not trust that they would just start classifying everyone who does either of these two behaviours (and others) as having OCD.
These 'bad habits' were originally impulsive control disorders known as trichotillomania (hair pulling) and dermatillomania (skin picking). Trichotillomania actually currently has it's own category in the DSM IV.
I guess I'll have to start being careful so I don't end up with this diagnosis!
The article:http://www.ctvnews.ca/health/certain-compulsive-bad-habits-to-be-re-classified-as-forms-of-ocd-1.994581#ixzz29HbfYj3F