Rabbi Ruth Adar at Coffee Shop Rabbi blogged about 10 books that influenced her throughout her life. She asked her readers to share their top 10 so here I go!
(In no particular order)
1. Prozac Nation by Elizabeth Wurtzel

This is the first book on depression that I read as a young teen. I heavily identified with Wurtzel's experience and feelings. I often referred to Prozac Nation as being my "bible". It spoke a truth that I had great difficulty explaining. The book is filled with underlined sentences and paragraphs that I would go back to during hard times as a reminder that someone out there understand what was happening with me.
2. Babysitter's Little Sister Series by Ann M. Martin
First book series I ever read growing up! It was common for me to read through one of these books in a day. Babysitter's Little Sister probably is what started me on the path to being a heavy reader.
3. Anatomy of an Epidemic by Robert Whitaker
I had the honour of seeing Robert Whitaker speak at the PsychOUT 2011 conference in New York. Before even reading his book (which I regret not getting signed) his talk changed my life. It was from him that I heard for the first time that the chemical imbalance I was told I had was just a theory and that no doctor knew for sure. I cried in my seat. Anatomy of an Epidemic provided actual research that explained the suicidality I had experience on Prozac as a teen which I am forever grateful to have. It is great to be able to have a book to refer to people when they just can't accept that things aren't all fine and dandy in the mental health system.
4. Wonder Woman: Love and Murder by Jodi Picoult
This is the comic that turned me on to Wonder Woman. I had a very negative view of the character before but when I read Jodi Picoult's version of Wonder Woman I realized that she is a beautiful character that many young girls and women can look up to. What got me was a line where her male partner commented on how WW needed to fix the rips in her already revealing suit. He asked if Amazon's are insecure. WW responded that it had nothing to do with insecurity but with decency. I've loved WW ever since.
5. In Search of April Raintree by Beatrice Culleton
I read this book during my second year of University for my Aboriginal Social Work class. In Search of April Raintree gave me a brutal and honest look at some of the issues Aboriginal woman and peoples have experienced in Canada. I laughed and cried reading this book and at one point threw it across the room because of a rape that happened to April. This book generated beautiful and tough discussions during our class.
6. The Royal Diaries: Elizabeth I by Kathryn Lansky
I was in grade 5 and my Mom allowed me to order a book from the Scholastic Book Order and I chose this one! (this is the only time I was allowed to order from the book order). It was this book that got me hooked on British history, especially the history of the Tudors.
7.  Outdated: Why Dating is Ruining Your Love Life by Samhita Mukhopadhyay
Lent to me by a friend I never thought to question how and why we date and marry in North America. This book had me question why I wanted to pursue marriage and also gave me a feminist perspective on many things about dating and marriage.
8. The Outsiders by S.E. Hinton
We read this book in grade 8 and it stayed with me for years to come (the movie too). Many of the stories I wrote from grade 8 up to grade 12 had some aspects of The Outsiders in it. I could identify with the Greasers and also very badly wanted to feel like I belonged to a group that really had each others backs the way Ponyboy and his friends did.
9. A Series of Unfortunate Events by Lemony Snicket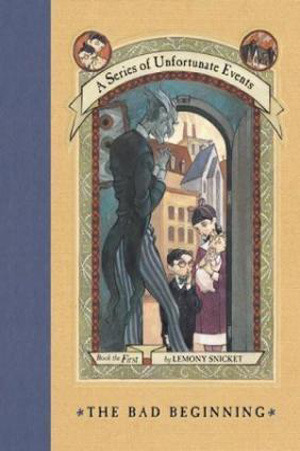 This series confirmed for my sad young mind that not all stories had to have happy endings. I loved that everything seemed to go horribly wrong for these amazing children. A Series of Unfortunate Events was a great break the usually love conquers all and good always wins.
10. The Harry Potter Series by J.K. Rowling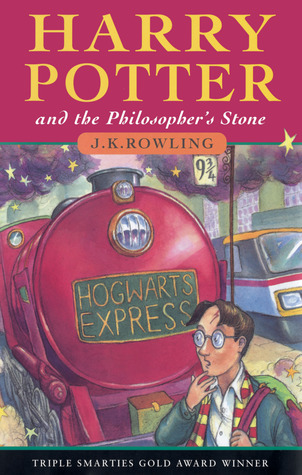 What person my age wasn't influenced in some way by Harry Potter? Harry Potter was my life and my obsession! When I was 13 years old I wrote a 148 page story that was a massive rip off of Harry Potter called Kendra Typhon and the Snake (or something like that). I even wanted to audition to be Hermione in the movie but I'm not British so I couldn't. The adventure, friendship and magic brought me such joy and I should look into reading the series again!
What are your 10 books that influenced you?